Loopy Lore
Loopy Lore Version 13 - Visual Updates & Tutorial
---
Visual Updates
Hello to all our Storytellers out there! We hope you've been safe and sound since our last update. We've been steadily working on new changes to make the game look even better and replacing old assets.
Today's focus will be the World Build Board.
World Building Board
-Out With The Old-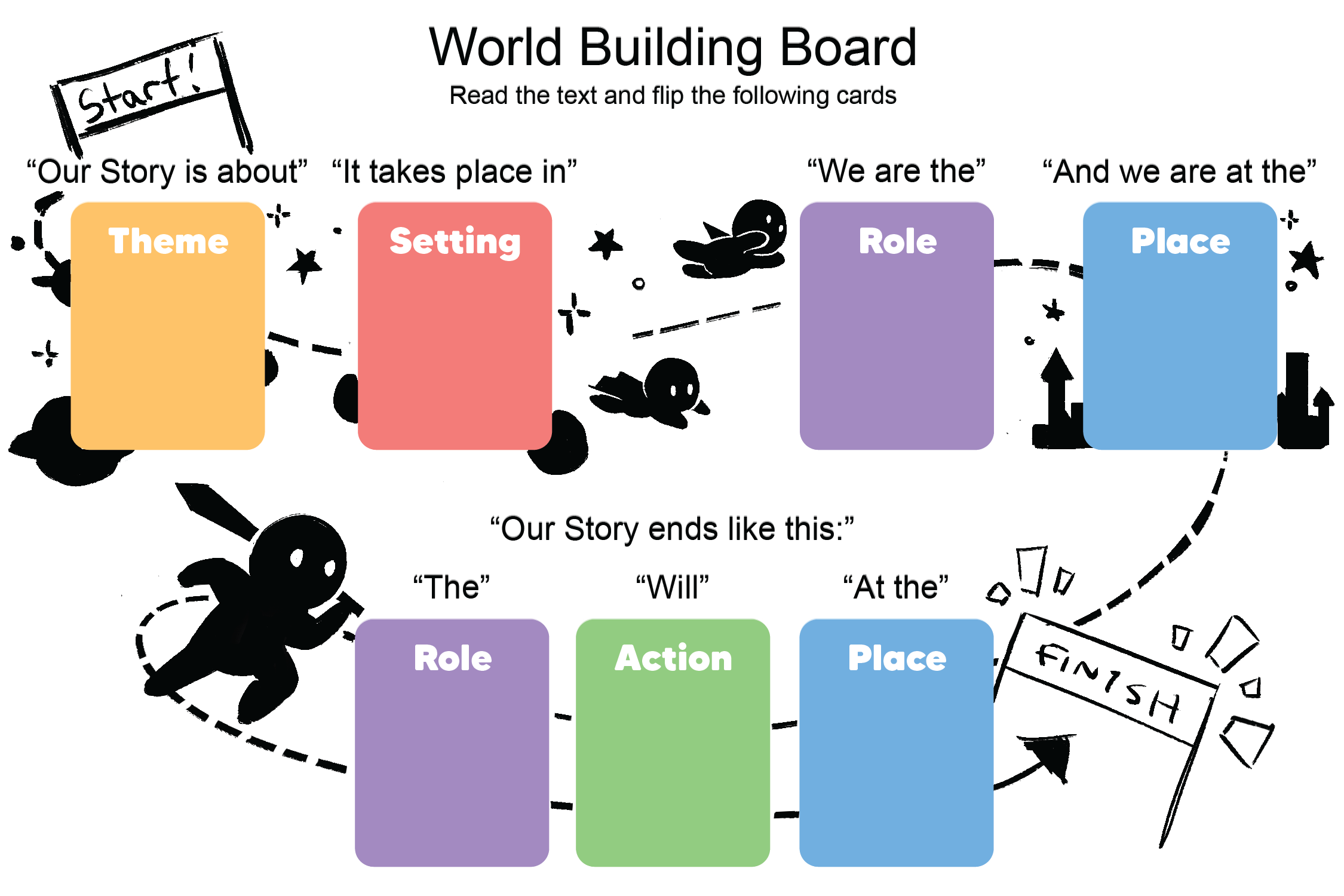 When we added the World Building Board to the game in version 09, it looked like that. Why, yes, that IS Arial font you're seeing. But it wouldn't be a Loopy Lore asset if it didn't have COLOR.
-In With The New-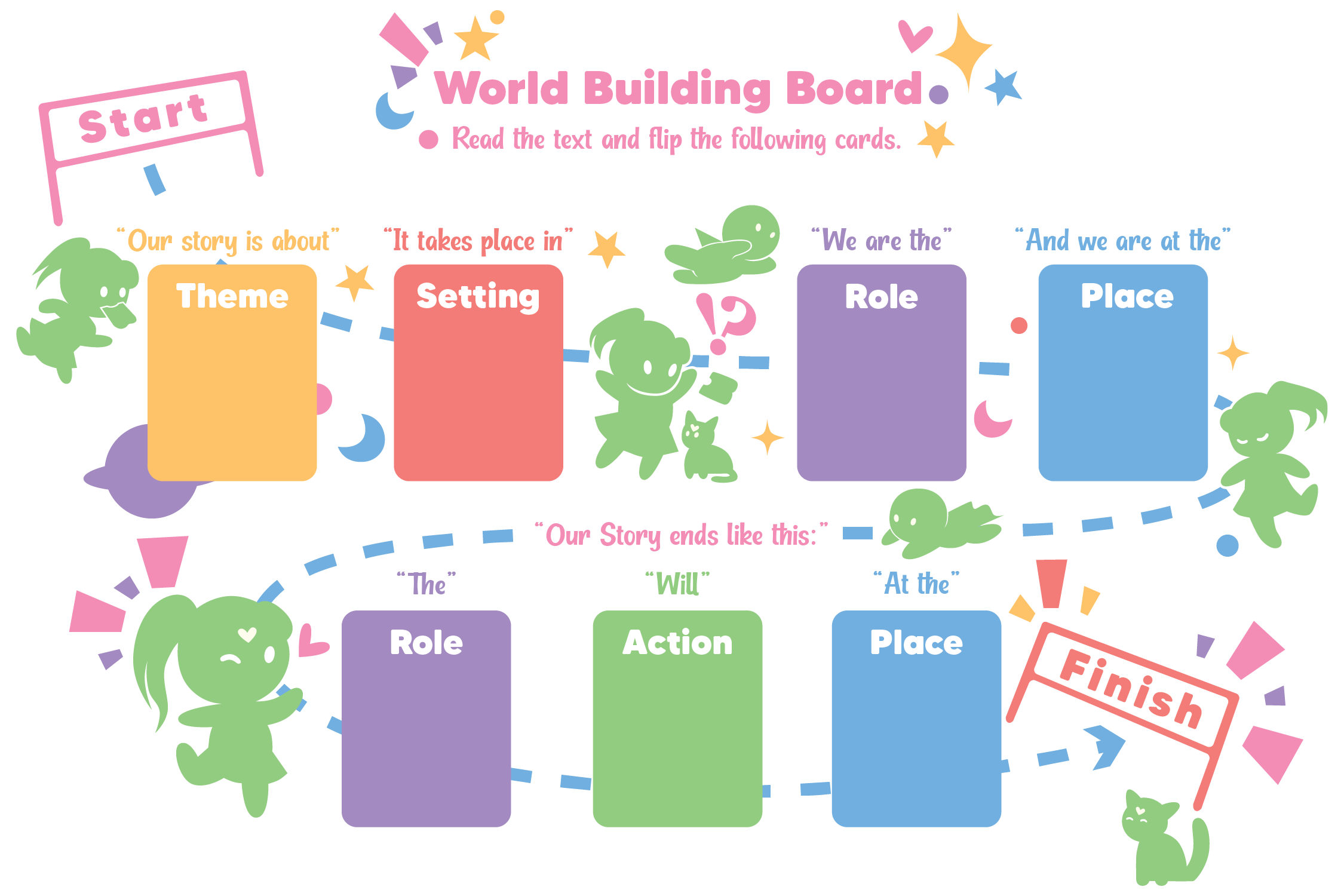 There we go, a huge improvement! And to top it all, we added a "Tutorial" of sorts as well. On the back of the World Building Board, you will find a little 4 step teaching on How To Narrate Turns In Loopy Lore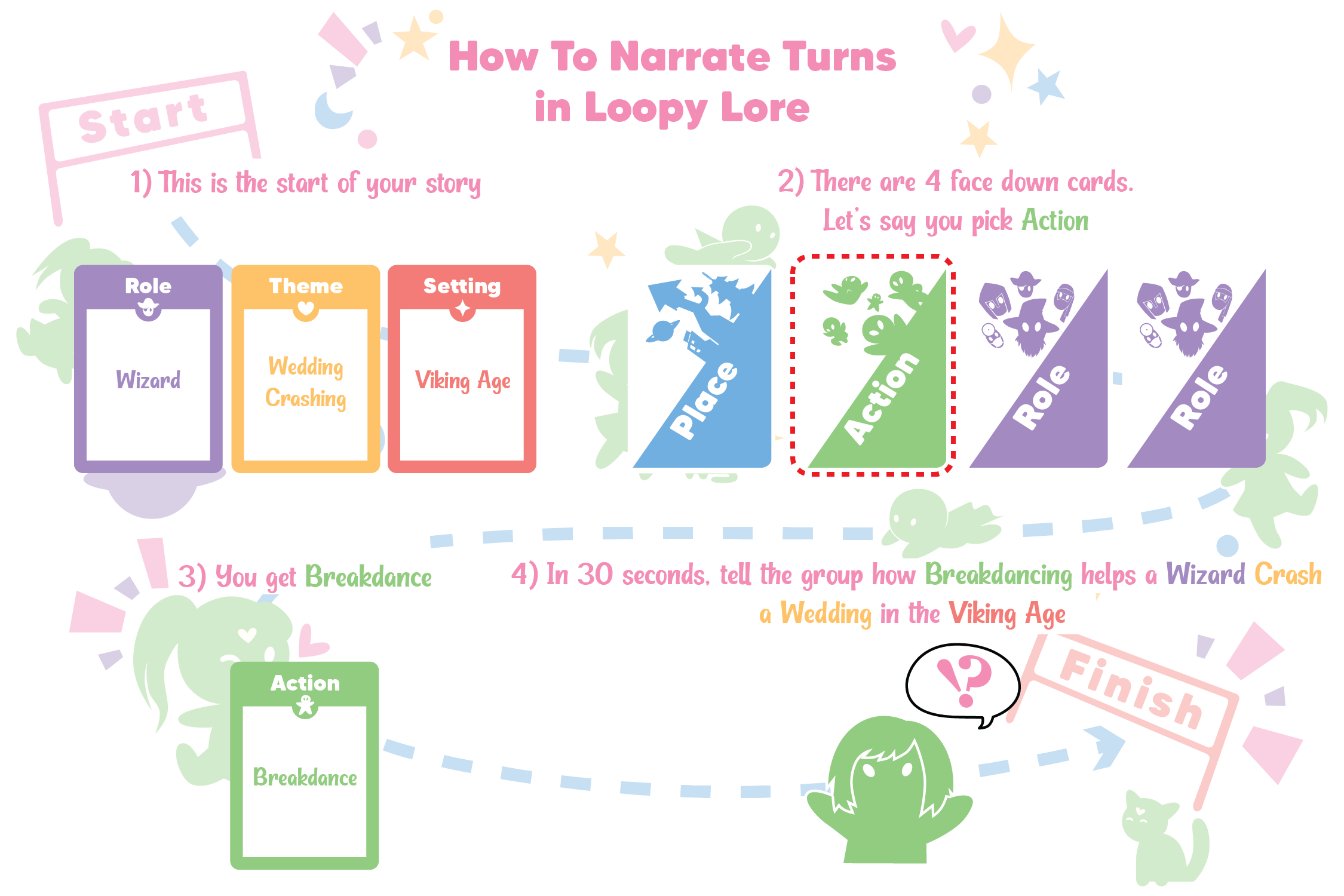 This should help give a quick idea of how a turn works in Loopy Lore. Next time your friend says "How does the game work?" you can just show them this image.
These changes apply to both the Print & Play version and our Tabletop Simulator Mod which you should totally play and give us a rating too that would be swell.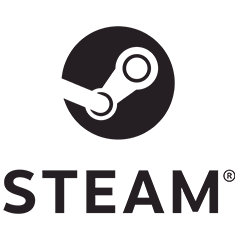 Conclusion
This is a simple yet beautiful update, so not much to conclude on. We'd just like to thank everybody for the support. We see the analytics and we're so happy you're all enjoying the game. Don't forget to rate the game and drop a comment too, it helps with algorithms. Be excellent to each other, stay safe and healthy, Storytellers. :)
Files
LoopyLore - Full Game v13.zip
2 MB
Aug 15, 2020